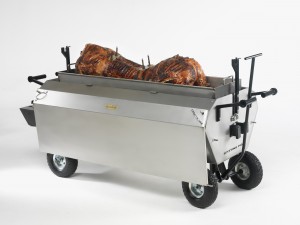 Buy a hog roast machine from us and you'll certainly want to choose the hog roast kit to go with it! Our most popular accessory from our Platinum hog roasting range, this is the large tray that fits within the upper cooking level of our machines. It can hold masses of meat including a full pig of up to 70kg and 4 pork joints at 20kg each. It's an essential kit if you want to feed large crowds of people, easily catering to well over 300. It uses two full length thermostatically controlled burners and is ideal for cooking other meats besides hog. Try roasting vegetables, beef, lamb and chicken.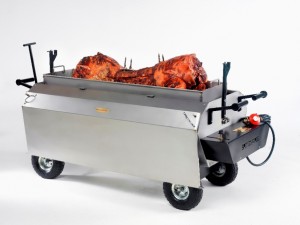 Once you've cooked your meat in the hog roast tray, use the two support bars to lift it up into the serving position where you can carve it directly – while your guests watch on, salivating!
All our hog roasting equipment has been designed with ease of use in mind, even for the roasting novice. Get ready to impress your clients with the most delicious results.